SARATOGA HOSPITAL FOUNDATION
 Ensuring Resources are Not an Obstacle to Excellence in Healthcare. 
---
Access to quality medical care is more important than ever. With our unwavering commitment to excellence, combined with support from people like you, we have grown to become the region's go-to healthcare provider.
---
LEARN MORE
HERE FOR 125 YEARS
Saratoga Hospital was founded by a group of local women determined to meet the community's desperate need for medical care. We have remained true to their vision ever since, and with more than 20 locations, Saratoga Hospital provides excellence in healthcare to residents of Saratoga County and the surrounding region.  
Your gifts are important not just to our organization, but to everyone we serve, every day. Just as previous gifts have helped make today's care possible, so too will your support touch the lives of patients and their families—now and in the future.
---
Award-winning healthcare close to home.
---
Our commitment to quality is unwavering and is recognized both within and beyond our organization.
Recent accolades include:
A Newsweek "World's Best Hospital 2021," a distinction earned by just six facilities in New York State. 

Magnet® Designation for Nursing Excellence since 2004

U.S. News & World Report Best Regional Hospital

Commission on Cancer Accreditation

Lung Cancer Screening Center of Excellence

American College of Radiation Oncology Accreditation

American Heart Association's Mission: Lifeline® Gold Receiving Quality Achievement Award

Center of Excellence in Minimally Invasive Gynecology

Diagnostic Imaging Center of Excellence

Breast Imaging Center of Excellence

Age-Friendly Health System - Committed to Care Excellence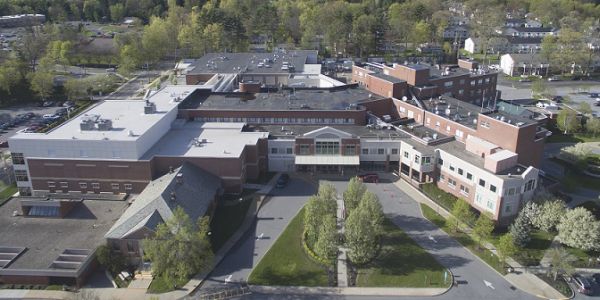 Support
           SARATOGA HOSPITAL FOUNDATION. 
           TOGETHER, WE CAN SAVE LIVES.
EVERY GIFT MAKES A DIFFERENCE
Discover how you can help.
giving
makes you feel good.