Saratoga Hospital Public Safety Team Raises $5k for the Cancer Patient Fund 
OVER TWENTY MEMBERS OF THE PUBLIC SAFETY TEAM JOINED THE          NO-SHAVE NOVEMBER MOVEMENT TO RAISE FUNDS
---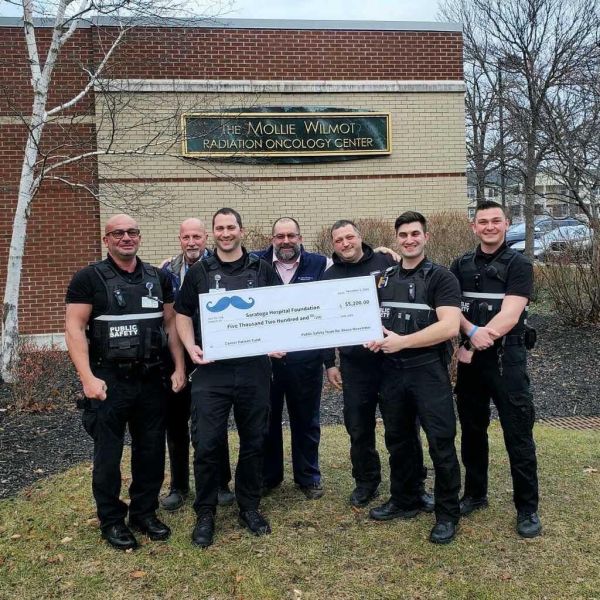 This November, Saratoga Hospital's Public Safety team joined the No-Shave November movement by putting down their razors to benefit the Saratoga Hospital Cancer Patient Fund. The team's twenty-one participants raised $5,200 for the cause. 
"The goal of No-Shave November is to grow awareness by embracing our hair, which many cancer patients lose, and letting it grow wild and free. We urged fellow employees and community members to donate the money typically spent on shaving and grooming to the Saratoga Hospital Cancer Patient Fund" explained Taylor Herrick, the Director of Public Safety at Saratoga Hospital. 
Cancer takes an enormous toll on patients, physically, emotionally—and financially. Saratoga Hospital has long provided support for patients who cannot afford items not covered by insurance. However, the number of patients in need keeps growing, and the cost of co-payments and deductibles keeps rising. At the same time, the schedule and side effects of rigorous treatments can affect – or altogether prevent – patients' ability to earn income. 
As a result, many patients are consumed with worry, not just about their health but also about the cost of their care. In response, Saratoga Hospital established the Cancer Patient Fund to provide increased support for patients and their families when it's needed most. Examples include assistance with travel expenses to and from treatment, help with co-payments, and monthly support groups for patients, families, and caregivers.