Nemer Motor Group gift helps Saratoga Hospital meet growing demand for emergency monitoring
Latest donation continues Nemer family's support for cardiac care
---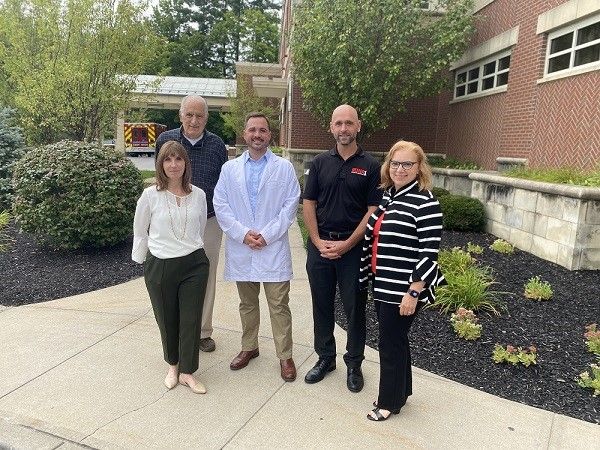 SARATOGA SPRINGS, N.Y., Oct. 11, 2022 — Nemer Motor Group and the Nemer family have once again stepped up to support cardiac care at Saratoga Hospital—this time, with equipment to help meet increased demand for cardiac monitoring in the Hospital's Alfred Z. Solomon Emergency Center.
Saratoga Hospital set records for Emergency Department patients in April, May and June, including many who required cardiac monitoring. 
"Chest pain is the second most frequent complaint of Emergency Department patients worldwide," said Lisa West, administrative director of emergency and urgent care services at Saratoga Hospital. "Thanks to the Nemers' generosity, we now have an additional cardiac monitor — an invaluable tool for giving patients the best chance for a positive outcome."
The monitor is the Nemer family's third cardiac-related gift to Saratoga Hospital in recent months. Since March 2021, the family has donated $56,000 to provide the Emergency Department monitor, fund four neonatal cardiac monitors, and underwrite the Hospital's subscription to the emergency LifeNet System.