900+ Turn Out for Cantina Kids Fun Run to Support Children's Healthcare at Saratoga Hospital
Event has raised over $756K since debut in 2008
---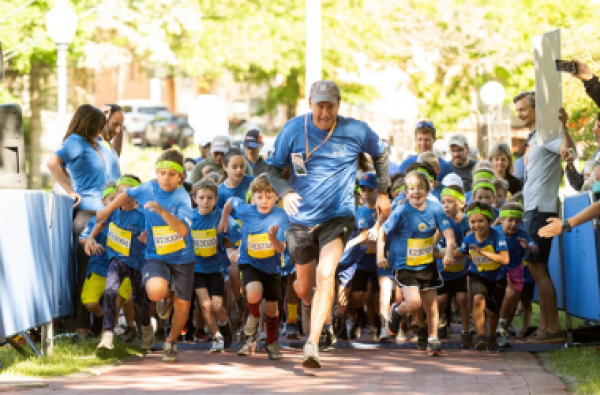 SARATOGA SPRINGS, N.Y., June 8, 2022 — The 14th Annual Cantina Kids Fun Run drew 911 participants and raised $75,000 to support children's healthcare at Saratoga Hospital—bringing the total raised to date to over $756,000.
The run returned to Congress Park on June 5 after a two-year COVID-19 hiatus. Presenting sponsor for the event was New Country Motor Car Group.
"We are beyond grateful to the families who came out to support this community event. It was great to see familiar faces and so many new ones," said Heath Ames of Cantina Restaurant. She and her husband, Jeff, conceived the idea for the race and brought it to Saratoga Hospital in 2008.